what a beautiful day and with it creating some "Matthews happiness" today is my little stars Hannah and Luke... today being their swimming lesson certificate and badge ceremony before their free play session, a sort of "season-end" party. As we head into Winter, and coach Kerry is taking a break for the colder months (although who would have guessed we are literally into Winter and having glorious 24 degree days, eat your hearts out England buddies).
How sweet Hannah and Luke sat and listened to the lovely things Kerry said to them and shyly looked into her eyes. Boy they are so proud of their gold award and novice swimming level awards, so cute how they gleamed. Luke says to me at dinner tonight " are you proud of us getting certificates today Mom?".... of course I am. Funny how they just love to soak up as much praise as they can possibly get... anyways some cutie photos today to share...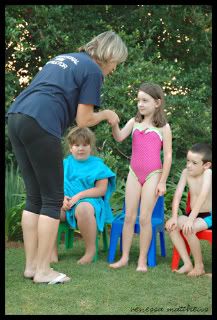 Hannah doing her little hand shake (sorry Kerry - got your b*tt in)
Luke's big shake
(got to love the drawn up shoulders and smirk, and Hannah admiring her awards)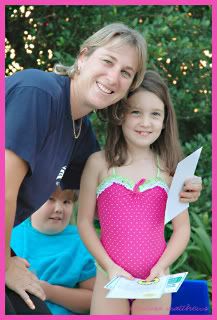 Kerry and Hannah....
I know, a scrapbookers dream swimming costume that only a scrapping friend would spot and buy (thanks Anne)
mmm Luke's "out of focus" hug... sorry you two but it is all I got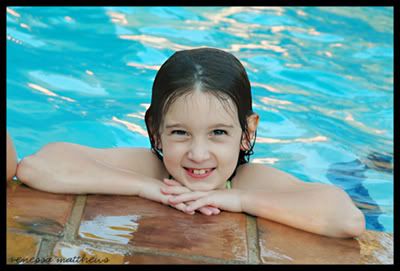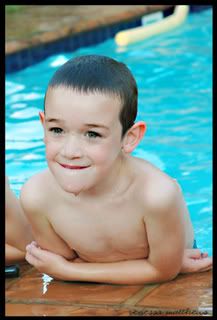 and let's not forget that "bite-the-bottom-lip" smile (still gorgeous though)
Thanks for an awesome season Kerry... you are the best. Just love this lady, so glad we met.
Having "thank you" in mind here is some cards I did a while back for PaperCraft Inspirations using the Making Memories Grommit Tool. I am a bit of a tool junkie so always love trying new ones out, infact some fun examples of what you could do with this tool using it as a grommit setter... still need to explore it even more since I love the freedom of having two more larger sized anywhere hole punching tools (I just love effects with holes). Clara in my class on Tuesday was just asking about this gadget - the grommit setter, so some ideas that could easily be adapted on scrapbook pages or other paper crafting projects.